Self-Adhesive Backed Available
Fast Turnaround for Ex-Stock
Next Day Delivery or Same Day Collection
Anti Rattle Foam
Noise can be annoying, especially in a vehicle. Irritating rattles and squeaks can ruin the shortest of journeys. We provide anti rattle foams in varying shapes and sizes, widely used in the automotive industry. Utilising our experience and knowledge of the automotive process, our products are specifically engineered and designed to dampen noise. They do so by reducing general vibrations and friction between flexible and fixed component parts.
Produced from a range of materials and available in a variety of sizes and shapes, our anti rattle products, provide the perfect solution for interior trim, buzz, squeak and rattle prevention, together with cable management and acoustic and thermal insulation. Our anti rattle products include anti rattle foam and anti rattle tape.
Added Protection
Our anti rattle products add protection to surfaces, so reducing damage and wear and tear. For example, our anti rattle tape offers resistance to abrasion from sliding surfaces. It is widely used for mounting interior trim, such as the headliner assembly, carpet and general surface trim. We source high quality products, which provide durability. They are designed to perform for the lifetime of the vehicle.
Providing You with Stress Free Journeys
Primarily used within vehicles, and forming an integral part of vehicle design, our anti rattle products and insulation materials offer a variety of uses within the vehicle. As a result, enhancing cabin comfort and providing stress-free journeys. From sealing, preventing sliding surfaces and damping vibrations in dashboards, to roof lining, door components and engine space, our anti rattle foam and anti rattle tape are an efficient and cost effect tool for a range of applications.
Range of Sizes and Options
We offer a comprehensive range of sizes and options, from pre-cut shapes or continuous rolls, to bespoke products for your specific needs and individual vehicle model. Our anti rattle tape is a hard-wearing product. As a result, it provides an airtight seal and fire retardency.
Rocon Foam – Experts in Class O Foam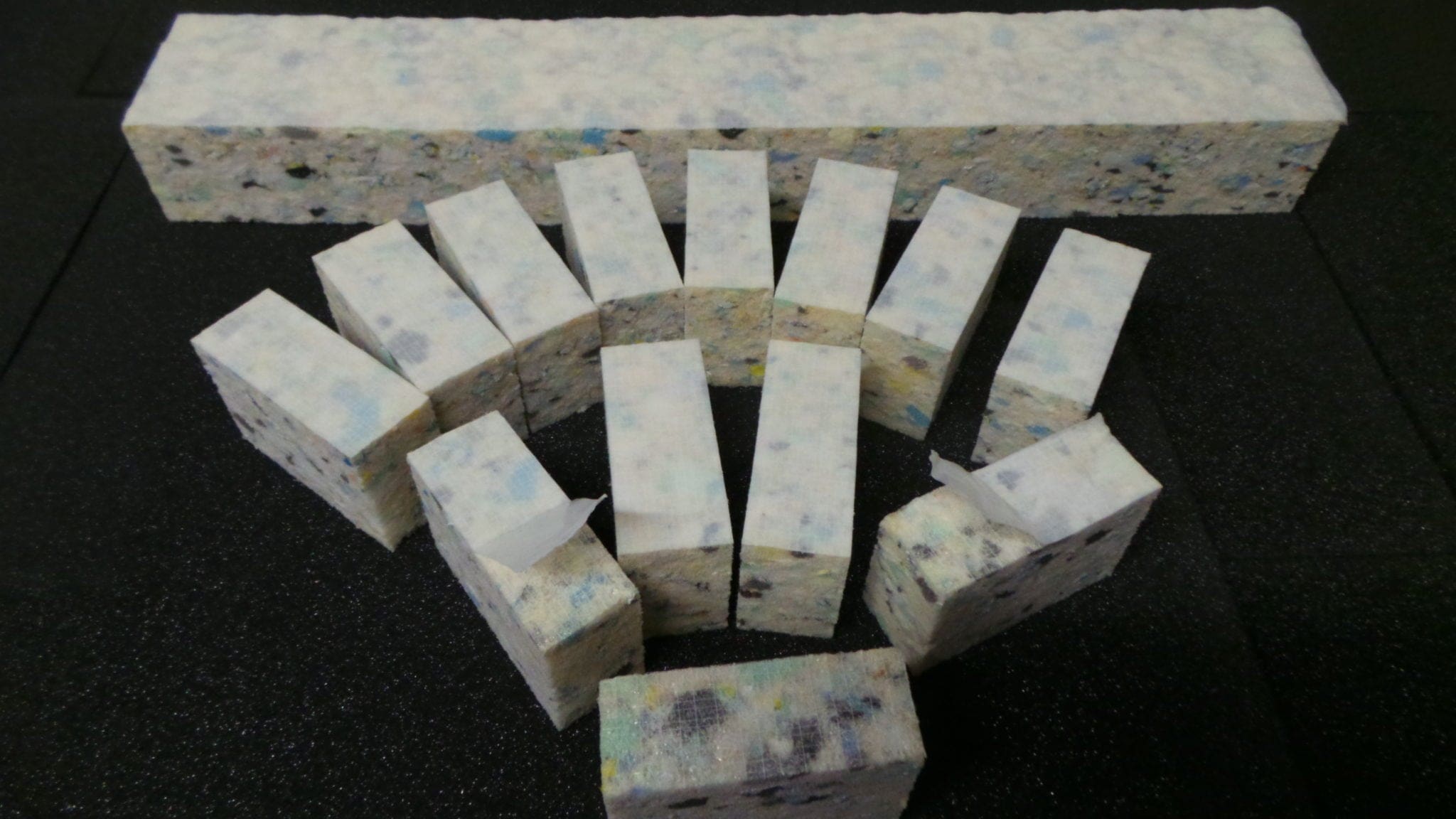 With over 30 years' experience, the team here at Rocon Foam would welcome the opportunity to discuss your specific anti rattle product needs. We are also ready to advise you on the best solution and product.
Sourcing high quality products, manufactured in the UK, we offer competitive prices with a price match guarantee. This ensures excellent customer service at all times.
With fast turnaround times and free fitting advice, our customers can be assured of a premium service and premium quality products.